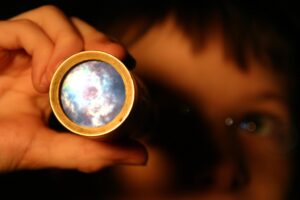 Let's face it, the nature of employer / employee relationships has changed permanently. While you still need to work your butt off every day to deliver for your company and grow your career, the concept of "job security" as we once knew it has basically ceased to exist. A lot of things can happen, for a lot of reasons. It's nothing personal, it's just your turn.
In the more than 30 years since I graduated from Business School, I've had the opportunity to work for 4 different companies; I've spent the last decade or so working for Private Equity portfolio companies, where the likelihood of career change is relatively high. Along the way, I've learned that I will probably be in some mode of a job search (active, dormant, contemplating) for the rest of my career. For that reason, I always keep my radar up, and I think you should, too.
I would offer the following four self-truths:
In all likelihood, you will change companies at least once between now and your retirement, and you may change several times.
Even if you are happier than a pig in fresh mud with your current employment situation, chances are, you have multiple friends who are actively seeking their next career move.
LinkedIn has become the defacto professional talent and experience brokering platform. If you aren't active on LinkedIn, you should be.
Executive recruiters have, and will continue to be, important agents in the process of filling mission critical talent needs with the absolutely best candidates. While they are working in different ways and increasingly using technology, it is unlikely that the highly skilled human beings known as search professionals will ever get disintermediated from this process.
For these reasons I think you should actively cultivate your relationships with the Executive Search community. While it's true that statistically, most jobs are found via active networking, I have found that trusted, high-quality recruiters can be very helpful in this process. Please do not forget that they are paid by the hiring companies and not by the candidates, but by paying it forward with them when you don't need them, it's much easier to reach out to them when you do need them. The following is the process I use to pay it forward with the Executive Recruiter community AND the friends in my network:
Always take / return phone calls from recruiters, even if you are busy or not actively considering a career change.
During the discussion, find out as much as you can about the opportunity. While the company name will often be confidential, try to solicit information about the industry, size of business, the type / level of experience required, reporting relationships , job accountabilities, location etc. If you can get the recruiter to email you a "Search Spec" document, that will be helpful as well.
If the opportunity sounds interesting to you, commit to get back to the recruiter after reviewing / considering the information.
If you really are not considering a move or the job is not a fit for your aspirations, communicate this clearly to the recruiter, but commit to reviewing your network and reverting back to them within a couple of days with a few names.
Connect with this recruiter on LinkedIn if you are not already; explain that this will facilitate your referral of candidates.

Newsflash

: Due to LinkedIn's search logic, the best way to be found by recruiters on LinkedIn is to be 1st level connected to many other recruiters.
Go through your LinkedIn contacts (Network ==> Contacts) and try to find a handful (three or four) good candidates to refer to the executive recruiter. Don't waste the recruiter's time, try to find people who could actually be useful in their search. I use LinkedIn's Profile Organizer and assign a tag of "Looking" to folks I know that are actively searching for a job. If you have a lot of contacts in your network, it may be useful to use the Industry, Location, and Companies screens to narrow the list down to a shorter list of people who might be a good fit. Don't be afraid to suggest people who aren't actively looking, as long as you think they may have interest in and be a good fit for the opportunity.
For each person who might be a good candidate to refer, Ctrl-Click their name in the right panel of the Contacts search screen to open up their full profile in a new tab. Pull down the arrow in the right side of the blue box which says "Send a Message"to the bottom right of their picture and click "Share Profile". I'm not sure why the LinkedIn user interface hides this functionality, but it's not obvious to many users.
This will bring up a message dialog, enter the recruiter's name in the "To:" box. You must be connected to the recruiter to use this functionality. Delete the boilerplate text and just enter a short note along the lines of "Per our discussion, for the AwesomeJobCo VP of Sales search. Feel free to use my name as an intro. Good luck!"
Repeat the prior two steps for the other candidates. There's no way to do batch forwarding of profiles, but the whole process only takes a couple of minutes to do it individually.
Once you have forwarded the profiles to the recruiter, I usually use the Profile Organizer to put a short note in the the Recruiter's contact record "08/23/13, sent him Mo, Shem, and Curly for the AwesomeCo VP of Sales search". This is a good record of deposits you have made into your relationship with this recruiter, and reminding them of your assistance (with client company name) in the opening sentence of an email five years from now letting them know you are back on the market will go a long way towards helping you get a response.
At this point, you want to give your contacts a heads up that they may get a call. You can do this via phone call, but I find it more efficient to do it via a short email, putting each of their email addresses on the bcc: line, so that they can't see the other people I referred along with them. If I was able to get a copy of the search spec, I attach this document to the email, otherwise I just include a few bullets about the search along with the recruiter's name. I usually lead off with text along the lines of "I'm not sure if this search might be of interest to you, but I took the liberty of forwarding your profile to Sammy Psurch. You might get a contact from him soon."
If you were a recruiter, wouldn't you love it if people did this for you and wouldn't you be more likely to help them in the future when they were looking for a job?
If you were a job seeker, wouldn't you love it if everyone in your network was working like this for you and forwarding your profile along to recruiters who had active search projects?
Pay It Forward. What goes around, comes around.
by Jeffrey J Davis, August 23, 2013
Photo Credit: Taylor Dawn Fortune, http://goo.gl/oxnLNP